Motocross Madness
The Players
Jeff (ThatOneGuy)
Jarin (FNG_Thundr)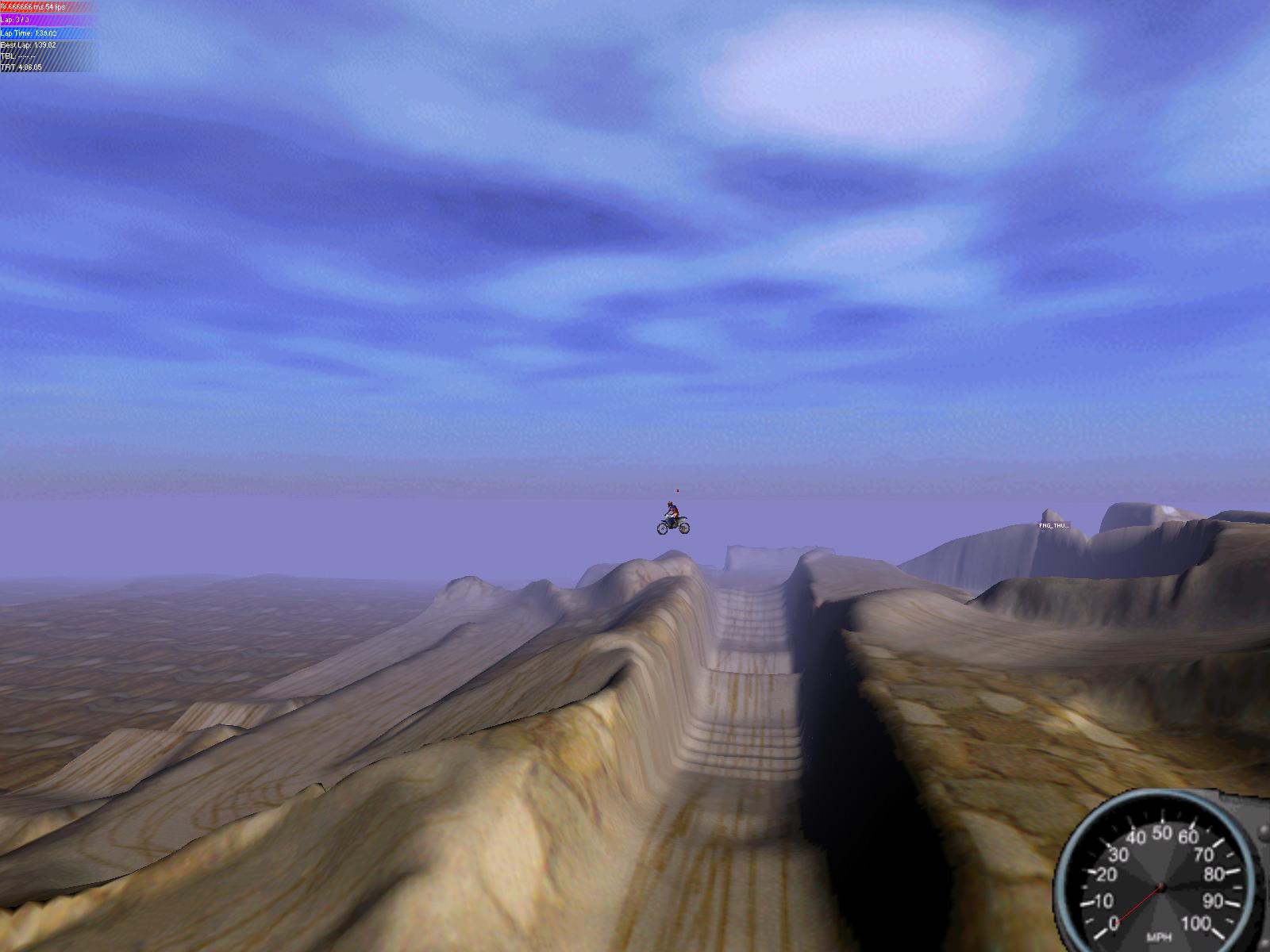 Jarin and I played some Motocross Madness having a grand old time testing out the gig of user created tracks we have... many of which we hadn't raced before, and it showed with the many wrecks that came with it.

The highlight of the evening, however, was racing an old favorite of mine from my Supercom days... Flat Top. Click the pic to the left and check out the length of that jump... I flew across two straightaways of track. I'm well on my way down from the jump where this screenshot was snapped.

Directly below Jarin's name on the pic "FNG_Thundr" is where the launch for this jump is. You can see the two sections of track I'm flying over. Incidentally, I landed safe on the other side after turning off the freeze cam. It's a great track with funky-angled jumps, and an awful lot of fun if you can keep your momentum going.

I love this shot.. it shows the beauty of the game in 1600x1200 goodness... It looks awesome even for a JPEG (you should see the bitmap version!) Anyway, I'm excited for when more MCMers show up.. as we'll probably add this track to a tourney sometime.